By Don Mohler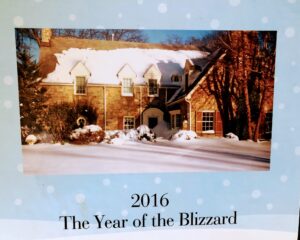 Every year my wife organizes family photos at the end of the month so that come January 1 she may simply update them with holiday memories, hit send, and wait for the arrival of this year's edition of "Life in the Ville" to be returned from the publisher. My contribution to this task is quite simple: take one last look to make sure there aren't any glaring omissions. It is a job that she expects me to take quite seriously, but much to her chagrin, I tend to breeze through the assignment. But this time I paused at a collection of photos from January 2020.  It was a simple birthday celebration, but as it turned out, it foreshadowed the nightmare that our nation was about to endure.
In our family, we celebrate all of the January birthdays at once, and with this crew, that's a lot of candles. In one picture, there are brothers and sisters and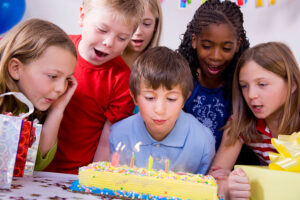 cousins and friends spanning the ages of 3 to 21 gathered around the beautifully decorated cake laughing, singing, and blowing out the candles, blowing them out over, and over, and over again. You see we don't sing once, we re-light the candles and sing "Happy Birthday" to every single person celebrating. And when a four-year old blows out the candles, they BLOW out the candles. As the ritual concluded, I recall that none of the adults took a piece of cake that night. Over and over, those in attendance said, "I'll pass."  Heck, it was flu season, and everyone decided to stick with the ice cream that January eve. We all laughed and decided that for future birthdays we would have two cakes — one that we actually ate and a smaller one that we would call the "candle cake."  Last February, the "candle cake" made its first appearance. Life was good, and we had done our best to avoid the flu. Boy were we smart! 2020 was going to be a great year.
Little did we know that the flu would be the least of our worries.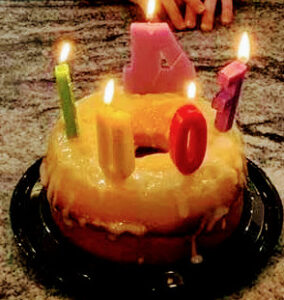 Little did we know that there would be no "candle cake" this year because we would not be gathering for a January celebration. Little did we know that a deadly virus was already attacking us in a way that a foreign enemy could only dream about. Little did we know that the President of the United States would withhold this information from the American people because it was inconvenient for him. Little did we know that there would be no Easter, no 4th of July, no beach vacations, no back-to school, no Halloween, no Thanksgiving, and no holiday celebrations for millions. Little did we know that millions would lose their jobs and health care and live to wonder how they would put food on the table. Little did we know that front-line-health-care workers would be called upon to perform heroic acts as part of their daily routine.
Little did we know that millions more would say that none of this really happened and that it was all simply a left-wing conspiracy. Little did we know that the most serious public health crisis in the history of the world would be turned into a political football with the head coach of the Anti-American team residing at 1600 Pennsylvania Avenue.
And little did we know that there would be nearly 400,000 empty seats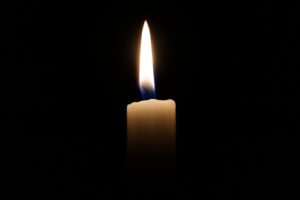 around family dinner tables, with loved ones often unable to share one last kiss, one last hug, one final goodbye.
Little did we know.
Don Mohler is the former Baltimore County Executive and President and CEO of Mohler Communication Strategies. He may be reached at don@donmohler.com.
Subscribe
Enter your email to receive updates for new articles.