This edition features guest commentary.
By Jeff Mohler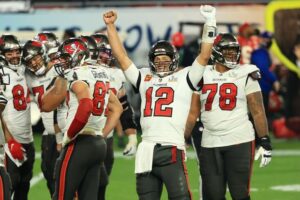 Buffalo wings, nachos, commercials, pregame festivities, halftime shows, and a battle between the two best football teams on the planet. Is there any more entertaining and unifying sporting event than the Super Bowl?  Sure, the festivities looked and felt a little different this year.  And yes, the festivities can often seem a bit "Hollywood," but all of the feelings were still present. There's something for everyone to enjoy on Super Bowl Sunday.  And at least one major sporting event still starts at a reasonable hour so the younger generation can create memories of their own.
Super Bowl Sunday gave us a break from the anger and divisiveness that has taken control of our society and gave us a few hours to embrace the beauty of our country. You can't turn on the TV or scroll through social media without a barrage of political statements and opinions with an intent to impose one point of view on another. It's an avalanche of political negativity and political preaching that leave many yearning for the days when people posted about their dogs, kids, and favorite meals. It certainly feels like we are using just a single finger to point at each other rather than using the whole hand to pick each other up. Famous English writer and politician Edward G. Bulwer-Lytton once said, "When a person is down in the world, an ounce of help is better than a pound of preaching."   Powerful words from the 1800's that still ring true two centuries later.
Sure the NFL is a business, and it is easy to get cynical about grown men beating the daylights out of each other every week, but if you look for it on Sunday afternoon, you will see that there is still much to be proud of in our country. The weekly inspiration is available at our fingertips, especially so on Super Bowl Sunday. And while we may question the motivation of league-wide efforts to move us, the real inspiration often comes from those not engaged in the game-day battle.
This year, it wasn't just the players that captured our heart, although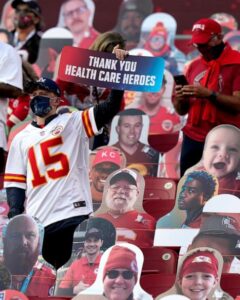 watching Mr. Brady defy Father Time is the stuff movies are made of, it was the ordinary men and women of America who do extraordinary things. Seven thousand five hundred frontline healthcare workers were given special tickets that are usually reserved for those who have play money just lying around.  In one private box you could find the police officers who protected our capitol on January 6, including the family of Officer Brian Sicknick who lost his life defending our freedom.   After one of the most challenging years in our history, these real heroes were given the proper spotlight on the world's biggest stage.
Yes, the strength of our nation was on full display for everyone to see. If we looked close enough, we could also see the women of football shattering another glass ceiling.  Earlier in January, Sarah Thomas became the first woman to officiate a playoff game in the NFL, and on Super Bowl Sunday she became the first woman to officiate the game of all games. Just a few short weeks ago, Jennifer King made history by becoming the NFL's first black female assistant coach, and at the Super Bowl, Tampa assistants Maral Javadifar and Lori Locust became the first women coaches to win a Lombardi Trophy.  What once seemed impossible is now possible, and the road has been paved for some overdue progress and future female leaders.
In a league that continues to struggle with its lack of black owners, executives and coaches, the World Champion Tampa Bay Buccaneers have three African-American coordinators, a black assistant head coach, and two full-time women coaches.  A loud message was sent to the world that Sunday night in Tampa.  Diversity wins championships, and much more progress is needed. Racial and gender equality makes us all champions.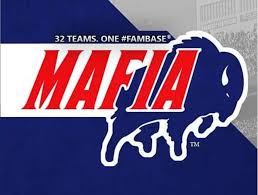 Throughout history the people of our nation have been defined by their generosity, empathy, and perseverance. The Buffalo Bills fan group "Bills Mafia" displayed this trait by raising nearly a half a million dollars for Ravens Quarterback Lamar Jackson's favorite charity, "Blessings in a Backpack."  These fierce competitors on the field chose to pick each other up off the field. The Ravens paid it forward weeks later as several players made significant donations to local restaurants struggling through the pandemic.  Teams around the league followed suit making large donations to support their communities. Some will take a cynical view of this and suggest that it is all about marketing. I prefer to see it as a little bit of good triumphing over evil.
And meanwhile, back on the field: fighting through adversity and defying the odds is something that we do well in America.  We've all been told at some point that we couldn't do something.  That we weren't good enough. Tom Brady is no different. The now undeniable GOAT in the NFL wasn't sought after by any team.  Nobody wanted him.  Have you seen his pre-draft photos?  He was rocking the "dad bod" in his 20's, and nobody believed he had the tools to be a starting quarterback in the league.  He was picked 199th in the draft. Yes, pick number 199.  Now he is running out of fingers to hold his World Championship rings.
While Brady's story may be the most remarkable example of perseverance, dedication, and willingness to fight through adversity, you can find similar stories all around the league.   Patrick Mahomes was only a three-star recruit leaving high school with just three college scholarship offers. Josh Allen received zero stars and ended up at Wyoming.  Baker Mayfield was a walk on.  Joe Burrow had to transfer to LSU because he couldn't get on the field at Ohio State.  Russell Wilson was apparently too small. Shaquem Griffin is playing for the Seahawks despite being an amputee with one hand. Alex Smith, the 2020 Comeback Player of the Year, almost lost his leg and nearly died only to defy all odds and return to the field to help lead his team to the playoffs for the first time since 2015.  Smith's coach Ron Riviera was diagnosed with cancer right before the season started.  Through months of treatments, he did not miss a single game and only missed 3 practices. Just last week he announced that after months of treatments, he was officially cancer free. This is who We are.
On cable news, we scream and shout at one another twenty-four hours a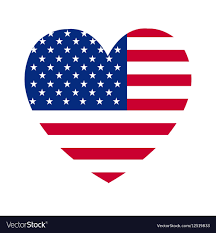 day, but these stories give us another window into the heart of America. If we try, we can see who we really are.  We are a country made up of good people who fight for progress, defy the odds, break glass ceilings, persevere through adversity, and inspire others to do the same.  We support each other in good times and in bad. We "compete" with our opinions, but at the same time, we must be able to respect our differences. We have to understand that while we may disagree, we all want a better world for our families. To be our very best we need each other.
The women who have broken barriers, the athletes who have battled through adversity, the coaches who have fought for their lives, the players and organizations who are investing both personally and financially in the communities they serve, and the incredible health care workers and first responders who are our neighbors should be on the Wheaties box. Their stories are the narrative and deserve to be amplified because their story is OUR story.  We can no longer embrace the negativity that is more contagious and dangerous than the pandemic we are currently experiencing.  There's no mask or vaccine that will move us forward unless we accept this challenge. Tapping into the true soul of this country is the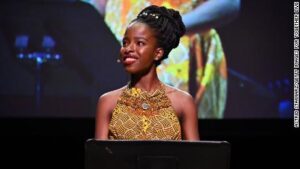 cure. There is no question that much progress still needs to be made.  But if we can't "see the light," we will remain in the dark.  As Amanda Gorman reminds us all, "For there is always light if only we're brave enough to see it.  If only we're brave enough to be it."
Jeff Mohler is a founding partner of Mohler and Gary Realtors and guest contributor to "The Front Porch," He may be reached at mohlerhomes@gmail.com.
Subscribe
Enter your email to receive updates for new articles.