Note: In a recent letter to the editor in the Baltimore Sun, former Baltimore County Executive Jim Smith and I announced our support for Wes Moore to be Maryland's next Governor. Below is a more detailed explanation of why we feel so strongly about his candidacy.
By Jim Smith and Don Mohler
As former Baltimore County Executives, we know how important it is for local officials to have a partner in the State House. Whether responding to a public health crisis, renovating and building new schools, making sure our neighborhoods are safe, rebuilding our aging infrastructure, and improving transportation access — leadership in Annapolis matters.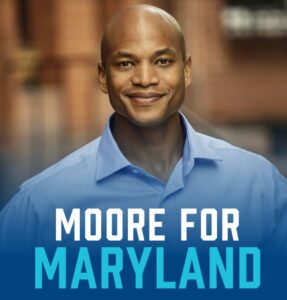 Wes Moore knows what's needed to bring about progress. And that is why we enthusiastically endorse Wes to be the next Governor of the State of Maryland.
Wes Moore is raising his family in Baltimore, and he knows that Maryland cannot succeed if Baltimore City and the Baltimore region does not. He has listened to people from all over the state as to what is important to them and is prepared to respond with leadership that will position all Marylanders to thrive.
He is prepared to work tirelessly to ensure that every child in Maryland has access to opportunities and every family in Maryland has the chance to improve their work, wages, and wealth. Every child deserves a quality education, and every family deserves the dignity of employment that supports them and of which they can be proud. And Wes knows full well that our communities must be safe and secure and that the State must play a significant role in making this happen.
Wes' life story is compelling. He graduated with honors from Valley Forge Military College and from Johns Hopkins University and earned a Rhodes Scholarship to study at Oxford University.
Driven by a sense of duty to country, Wes joined the Army, serving as a captain and paratrooper in the Army's 82nd Airborne Division in Afghanistan. Following his military service, he served as a White House Fellow with an expertise in national security and international relations. His story is familiar to many who have read his best-selling book, "The Other Wes Moore," which follows two young boys with the same name whose lives turn out very differently.
Wes has the executive leadership experience Maryland needs from its next Governor. For the past four years, Wes was the CEO of the Robin Hood Foundation, one of the largest anti-poverty nonprofits in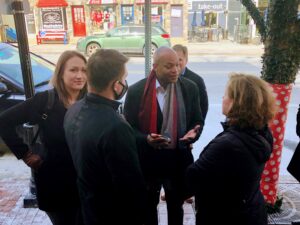 America. Under his leadership, the organization's more than 100 employees raised and distributed over $600 million to help lift families out of poverty. The entire time that Wes led the organization, he continued to raise his family in Baltimore, while commuting to the nonprofit's offices in New York City and launching national initiatives to bring the organization's impact to Maryland. Once again, Wes' values are clear.
We know leadership, and we know that at no point in our state's future has the need for battle-tested leadership been clearer. We are in the midst of yet another critical wave of the pandemic.  Marylanders, particularly our health care workers, are exhausted and looking for leadership from those in charge.
Wes recently was the only candidate to outline comprehensive steps Governor Hogan should take to mitigate the impact of the current crisis to assist working families in Maryland, including leveraging federal funding that is available to provide financial assistance to those in need, expanding rapid testing for people all across the state, and improving the transparency of state data collection and communication.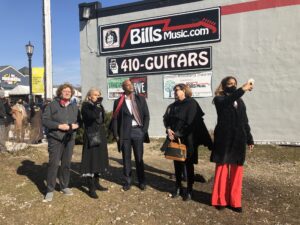 Finally, more than ever Maryland needs a leader who will inspire citizens all across the state to come together with a common purpose — Democrats, Republicans, and Independents.
As County Executives, we know all too well that there are not Democratic potholes and Republican potholes to fill. There aren't Democratic schools and Republican schools to build. There aren't Democratic and Republican water main breaks to repair. There is simply work to be done, and we do that work better when we cooperate across party lines to make a difference.
Both of us are proud that during our tenures we worked regionally with Democratic and Republican officials to make Baltimore County a better place for our citizens. We worked hard for communities that supported us and just as hard for those that did not. That is how government is supposed to work. That is what people expect. And that is exactly the type of Governor Wes Moore will be, and it is why we are proud to endorse him and work to make him the Governor of Maryland.
Jim Smith and Don Mohler are former Baltimore County Executives. They may be reached jimsmith@sga-law.com and don@donmohler.com
Subscribe
Enter your email to receive updates for new articles.