By Don Mohler
As the world continues to spin out of control, Donald J. Trump is about to be indicted for a third time. "One, two, three strikes you're out," unless of course you are the leader of one of the most loyal and passionate cults ever created. In that case, you just keep blathering on.
The juxtaposition of Special Prosecutor Jack Smith and Donald J. Trump is stunning. In announcing indictment number 2 on June 8, 2023, Jack Smith needed only 347 words to remind a nation about the importance of the rule of law. Here is an excerpt from his master class: "Good afternoon. Today, an indictment was unsealed charging Donald J. Trump with felony violations of our national security laws as well as participating in a conspiracy to obstruct justice. This indictment was voted by a grand jury of citizens in the Southern District of Florida, and I invite everyone to read it in full to understand the scope and the gravity of the crimes charged…. Adherence to the rule of law is a bedrock principle of the Department of Justice. And our nation's commitment to the rule of law sets an example for the world. We have one set of laws in this country, and they apply to everyone. Applying those laws. Collecting facts. That's what determines the outcome of an investigation. Nothing more. Nothing less."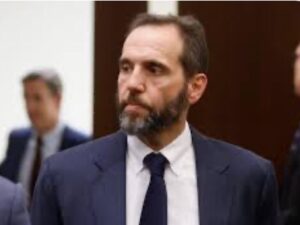 And in reaction, the Ex-Celebrity President took to Truth Social: "COULD SOMEBODY PLEASE EXPLAIN TO THE DERANGED, TRUMP HATING JACK SMITH, HIS FAMILY, AND HIS FRIENDS, THAT AS PRESIDENT OF THE UNITED STATES, I COME UNDER THE PRESIDENTIAL RECORDS ACT, AS AFFIRMED BY THE CLINTON SOCKS CASE, NOT BY THIS PSYCHOS' FANTASY OF THE NEVER USED BEFORE ESPIONAGE ACT OF 1917."
Well, as you might expect, Trump has no clue what he is talking about. That, of course, is not surprising from a man who hates to read. He famously opined prior to his inauguration in 2016 that, "I like bullets, or I like as little as possible. I don't need, you know, 200-page reports on something that can be handled on a page."  Shocker.
Jason R. Baron, former director of litigation at the National Archives had this to say regarding Trump's comments, "The former President is simply wrong as a matter of law. As of noon on January 20, 2021, when President Biden took office, all presidential records of the Trump Administration came into the legal custody of the Archivist of the United States. Full stop. That means no presidential records ever should have been transferred to Mar-a-Lago, and there was no further talking or negotiating to be had."
And Timothy Naftali, the former director of the Richard Nixon presidential library, described Trump's claim as, "nonsense" and "a matter of fantasy."
When Trump announced that he had received a target letter from Smith regarding the January 6 attack on the Capitol, he again took to Truth Social, "Deranged Jack Smith, the prosecutor with Joe Biden's DOJ, sent a letter (again, it was Sunday night!) stating that I am a TARGET of the January 6th Grand Jury investigation, and giving me a very short 4 days to report to the Grand Jury, which almost always means an Arrest and Indictment."
Reportedly, the target letter identifies three very specific criminal statutes that Trump may have violated: "conspiracy to commit offense or to defraud the United States, deprivation of rights under color of law, and tampering with a witness, victim or an informant."
A third indictment? This is serious stuff. One might think that the American people would find such charges, if proven in a court of law, disqualifying to be President of the United States.
But not so fast.
As they are further and further in the rear-view mirror, several important dates in Trumpworld become even more significant.
On June 16, 2015, Donald J. Trump pompously came down the escalator at Trump Tower to announce his
candidacy for president, which no one, and I mean no one, took seriously. But looking back at that event, we can now see his strategy as clear as day.
After the event, the candidate went to every cable news outlet that he could find to proclam that there had never been anything like it and that "thousands" of people were in attendance that day at Trump Tower. According to his own campaign aides, there were dozens. And of course, it was in that first speech that he started to rehearse some of his greatest hits, "When Mexico sends its people, they're not sending their best. They're sending people that have lots of problems, and they're bringing those problems with us. They're bringing drugs, they're bringing crime, they're rapists. And some, I assume, are good people."
There it is for all to see: don't give a damn about the truth and scare the hell out of folks regarding the "others." They are not coming for me. They are coming for you. Although not a reader, the Ex-Celebrity President was paying close attention to autocrats, and he liked what he saw.
And then he said the quiet part out loud. On January 23, 2016, at a campaign rally in Sioux City, Iowa, Trump famously proclaimed that, "I could stand in the middle of 5th Avenue and shoot somebody, and I wouldn't lose voters." Guess what? He was right.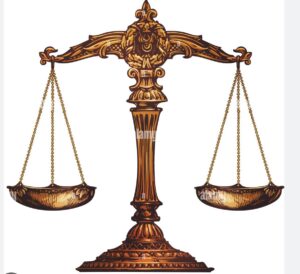 We are at a crossroads in our nation's history. I have yet to talk to any Democrat who doesn't say something like this, "If Hunter Biden or even President Biden has broken the law, they should be punished to the full extent of the law." Let me reiterate, I have not met one Democrat who does not believe that.
On the other hand, every single time the Ex-Celebrity President is indicted, his poll numbers increase. One party still believes in the rule of law. One believes in Donald J. Trump.  Hang on to your hats.
Don Mohler is the former Baltimore County Executive and President and CEO of Mohler Communication Strategies. He may be reached at don@donmohler.com.
Subscribe
Enter your email to receive updates for new articles.