By Don Mohler
I hope you enjoy this special Mother's Day edition of This, and that……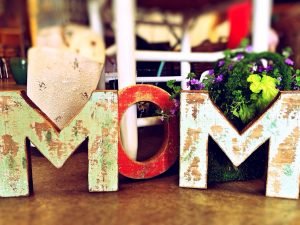 We've all been there.  From the time we were children, there were just certain times when all we needed was our mom.  Mothers seem to have that unconditional love thing figured out, and so we instinctively knew where to go when we needed that special hug, or on occasion, when we needed that special nudge. They were there at the beginning, a fact that many of the moms out there remind their children regularly, and by golly they want to be there until the end.  And if they have their way, that means their end, not ours. We may be 20, 30, 40, 50 or 60, but if they could, they would still pick us up, wipe away the tears, and say, "It's going to be alright." And thank goodness, most of the time they are right.
But for most of us, that didn't mean that we could get away scot free. Fail that multiplication test in 4th grade? Mom knew you could do better. In fact, she expected you to do better. And in our house, if you didn't do better, then your next baseball practice was in jeopardy. That was the horror of all horrors for a nine-year old boy. So to this day, 4 X 4= 16. Maybe that is why all of those athletes on TV, look at the camera and say, "Hi mom."
Unconditional love? Yes. Allowing you to slack off, or be mean, or lazy, or racist?  Not on her watch. She believed in you, she believed in right and wrong, and you better believe in yourself and get on board with those values as well.
So on this special weekend, I hope each of you will take a moment to remember your mom. Last week, I asked my Facebook friends to share some thoughts about their mothers that I could publish. Their responses touched my heart, and I hope they touch yours. We warned you in advance, that if you joined us on the porch, there would be an occasional sentimental journey.
In fact, the number of responses actually require three visits to the Front Porch. So please come back on Saturday and Sunday. And In the meantime, go call your mom. If like me, your mom is no longer around, tell those you love what made her so special.  I think we will all feel just a little bit better in this crazy world. Happy Mother's Day.
=========================
It's because of her that I know to check every pocket in the pants before throwing the pants in the washing machine; for without fail, the one time I forget to check, there is a Kleenex in one pocket that disintegrates into a thousand pieces in the wash. 
It's because of her that I know to spray hairspray on ballpoint ink stains before putting shirts in the laundry. I also know to push the washer button in before turning it unless I want to have the Maytag repairman visit.
It's because of her that I know baking soda, lemon juice, and/or vinegar will clean most anything and have a hundred other uses.
It's because of her that I know it is Theresa Brewer singing "Wheel of Fortune" and not Kay Kaiser.
It's because of her that I love to read- anything- novels, poems, the back of cereal boxes. She made such a big deal about us learning to read. I can still recall bringing the first book home from school and reading proudly to her. 
 It's because of her that I know how to share- clothes, books, games, music, ideas, magazines. friends.
She's the reason I know what a knife-pleated skirt is (and a box pleat). I don't mix gold and silver jewelry. I wear white only between Memorial Day and Labor Day unless it is a winter white and suitable fabric.
She's the reason I search for a leather bag with at least 3 compartments. It makes organizing so much easier. Why don't Coach and Dooney and Burke designers know this?

She's the reason we learned to cook. I fry chicken rarely but when I do, I use pancake flour, not white all-purpose flour. It gives a golden brown crust. Use Southern Biscuit Flour for biscuits. Duncan Hines cake mix makes a moister cake than other mixes. Make your own 7- minute frosting. It's so much better than store bought.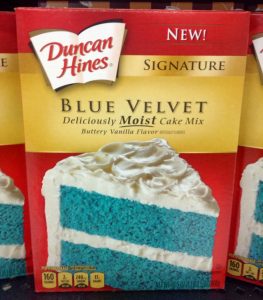 Put a teaspoon of grape jam in the spaghetti sauce. It cuts the tartness.
She's the reason I know that every bed needs a bed skirt. She wasn't Martha Stewart by any means (not with 4 kids), but she knew everything we needed to know. And she taught us how to make a hospital corner.
She's the reason I always have a Kleenex in my pocket or purse and clean underwear (with no holes) on my body.
She's the reason we always knew we were loved, even when we disappointed her. She let us know we were loved. She showed us and she told us. I miss her every day. – Faith Hermann
=========================
My mom taught me to be compassionate and kind to others. She set a great example. I miss her all of the time. Sometimes we are lucky enough to have a second moms who know us inside and out can provide a different kind of unconditional love and support throughout our lives. In addition to mom, her sister who raised her own family in Pittsburgh, has never been more than a step away. Always there for me through the good and bad, rarely judging and completely supportive of what makes me happy. My inspirational Aunt Leni is my life long gift. – Nancy Surosky
 =========================
I am so blessed to have my Mom as my confidante and my friend. This may seem like an odd piece of advice, but my mother always told me to smile at strangers. When I'm walking down the street or in the grocery store, I always smile at folks as they pass. It is really remarkable to see someone's face light-up as they smile back. It always makes me happy, even when I am having a bad day. – Anne Marie Humprhies
Don Mohler is the former Baltimore County Executive and President and CEO of Mohler Communication Strategies. He may be reached at don@donmohler.com.
Subscribe
Enter your email to receive updates for new articles.